MANUFACTURER AND EXPORTER OF MICRO SPRAY IRRIGATION KITS
Shivam rain pipe act as substitute to mini sprinkler. The spray irrigation kit uses rain hose and easy to install.
Shivam Double layered Rain hose wets the surrounding farm area like natural rain with no harm to fruits and vegetables.
The UV stabilized micro spray irrigation comes with field tested computerized laser punched hole pattern.
We are renowned leaders in manufacturing and exporting of Shivam Rain Hose irrigation and have covered different continents across the globe with repeat container orders.
It is easy to install, maintain, ensure uniform flow of water and best solution for closed row spacing low height crops.
Shivam Rain pipe is suitable for onion, soya beans, chick peas, leafy vegetables, groundnut etc.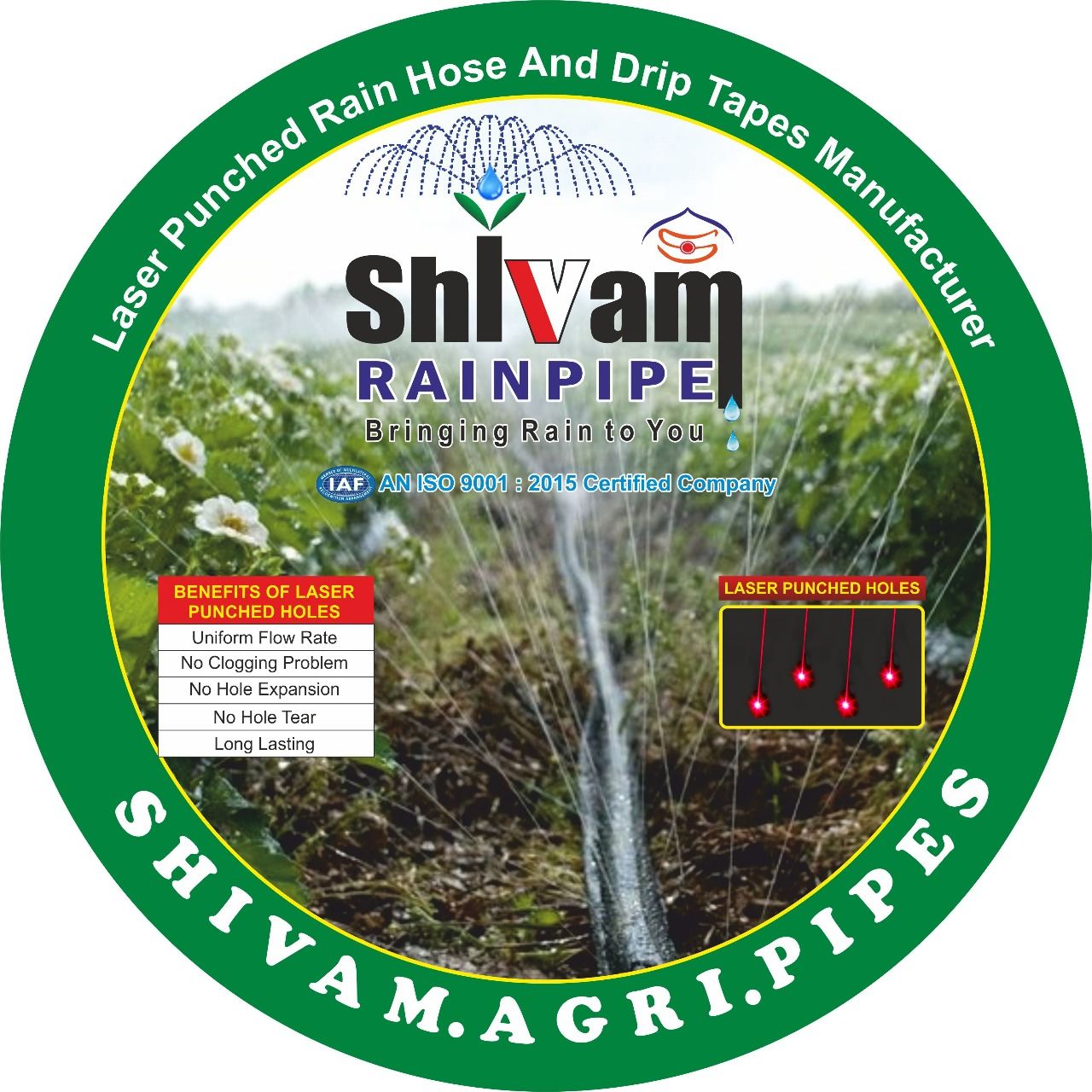 Shivam Drip tape is low cost alternative to traditional drip irrigation.
It has additional advantage of clog free maintenance.
High discharge rate helps in faster water irrigation on field.
It has uniform jet like water flow due to laser punched holes.